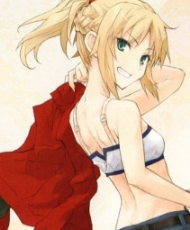 Estrela Gwynn
87
920
12-April 16
Posts
Lien
Join Date
Player Information

| | |
| --- | --- |
| Joined: | 12-April 16 |
| Age: | 21 |
| Gender: | Female |
| Status: | Offline |
| Birthday: | No Information |
| Characters: | |
| Plotter: | [LINK] |

Contact Details

| | |
| --- | --- |
| E-Mail: | [LINK] |
| Skype: | No Information |
| AIM: | No Information |
| G-Talk: | No Information |
| Yahoo: | No Information |
| MSN: | No Information |
| Steam: | No Information |

Photo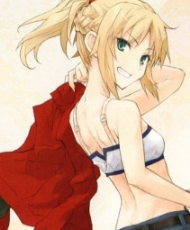 Estrela Gwynn
87
920
Aug 10 2018, 11:17 AM
Posts
Lien
Last Post
Combatant Information

| | |
| --- | --- |
| Occupation: | No Information |
| Academy: | None |
| Birthplace: | No Information |
| Blood Type: | AB+ |
| Status: | Active |
| Team: | TERA |
| Partner: | Tsela Gwynn |
| Birthday: | No Information |

Physical Details

| | |
| --- | --- |
| Race: | Human |
| Eyes: | No Information |
| Hair: | No Information |
| Complexion: | No Information |
| Age: | 21 |
| Height: | No Information |
| Handedness: | Right |
| Gender: | Female |

Photo

Weapon

Apollo:

Apollo is her customized long sword she made with the help of her father and brother. The blade itself is sharp at its point but on one side is has curves and other smaller points. It has a dual chamber to hold dust. Her attacks with the dust are usually that of fire attacks or wind attacks. The handle of her blade looks like it comes apart at which it does to form her other two weapons. She usually Apollo when she needs mainly defense or heavy attacks at her target.

Artemis:

Artemis is her favorite weapon has it fuses from Apollo into twin bladed tonfas. Her left handed one she calls Arte while the right handed one she calls Mis. Each one of the blades are curved and has a few sharp points on them. Only her left hand Arte has the chamber for her dust has it her mine hand and Mis is used for follow up attacks and defense. She uses her speed and agility while using her tonfas.

Semblance

Like her siblings her sembalance is known at Sensing, an ability that appears to have tis roots in precognitive capabilities, but is far from such. Estrela is able to sense the energy in various forms such has humans, faunus, and animals. At the moment Est is only able to sense aura in its tangible form, but is still able to detect minor fluctuations based on its reaction to the person's physical energy. Est is able to sense a Grimm's kinetic energy which is how a Grimm would strike. This allows Est to predict strikes in close combat types of situation, but does not allow her to dodge the strike all the time. She cannot sense in a large surrounds of her. Outside a ten foot radius at the moment is rather hard for her to sense properly.